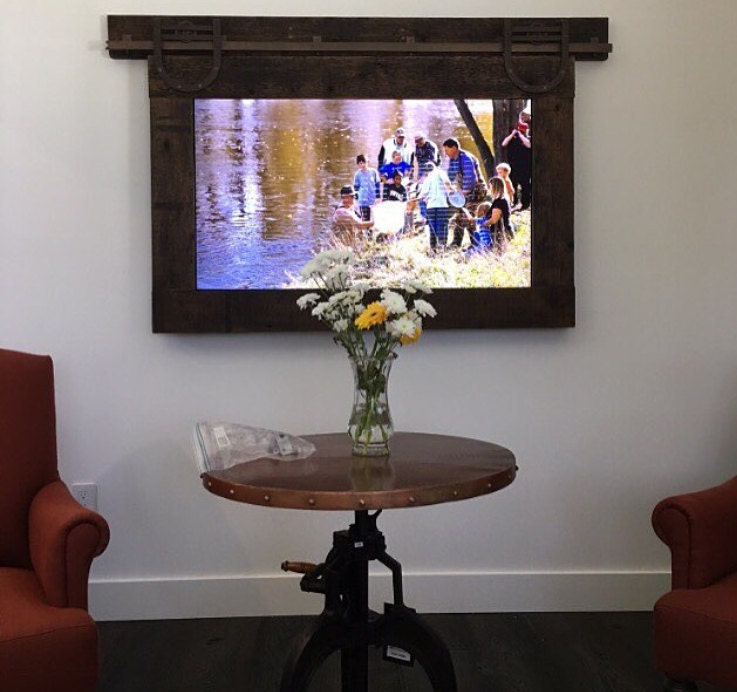 Custom TV frame really adds a finishing touch to the space.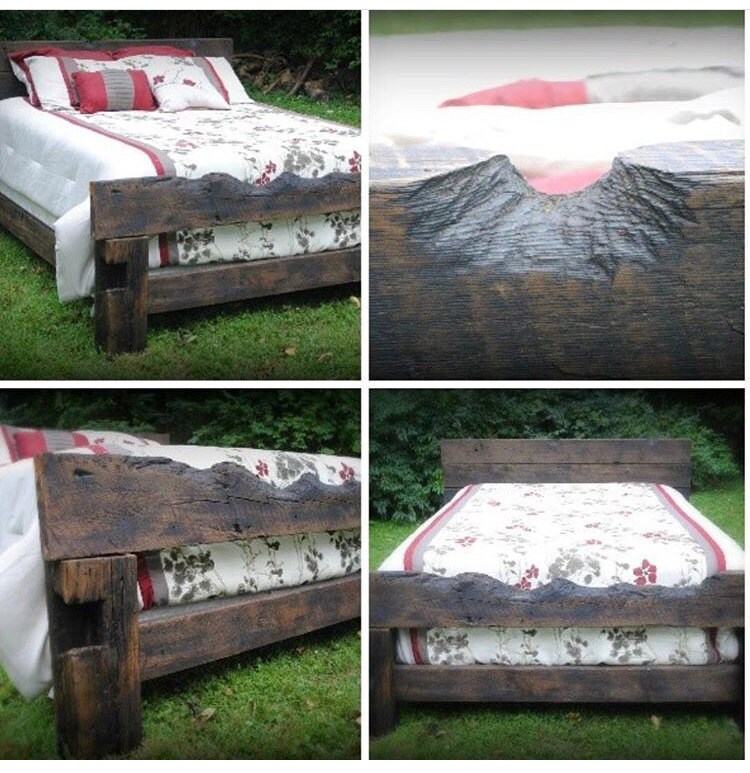 Queen-size bedframe made from reclaimed wood. Don't you just love the unique characteristics!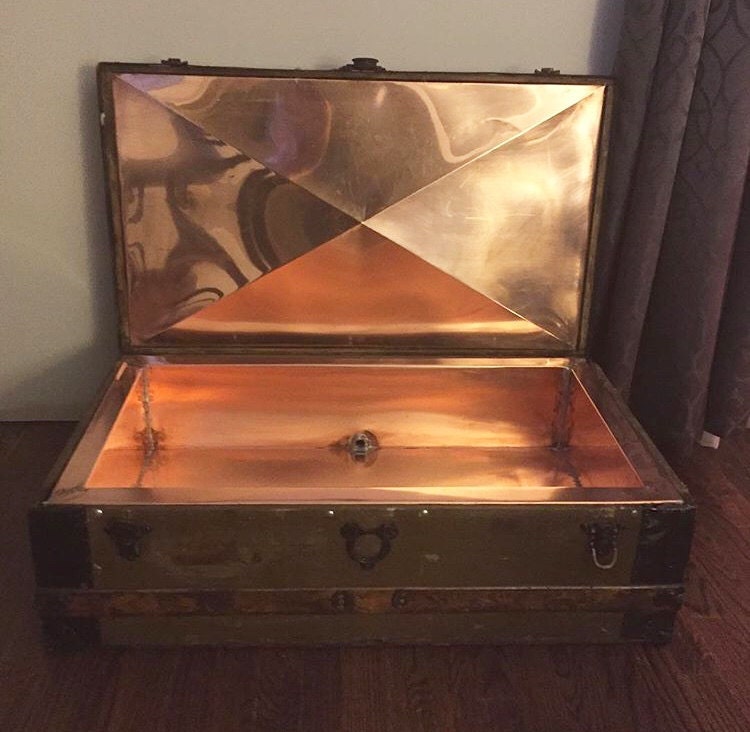 This is a military footlocker that a customer brought to us to be converted into an ice chest/cooler. What a great way to add functionality to a cherished family heirloom!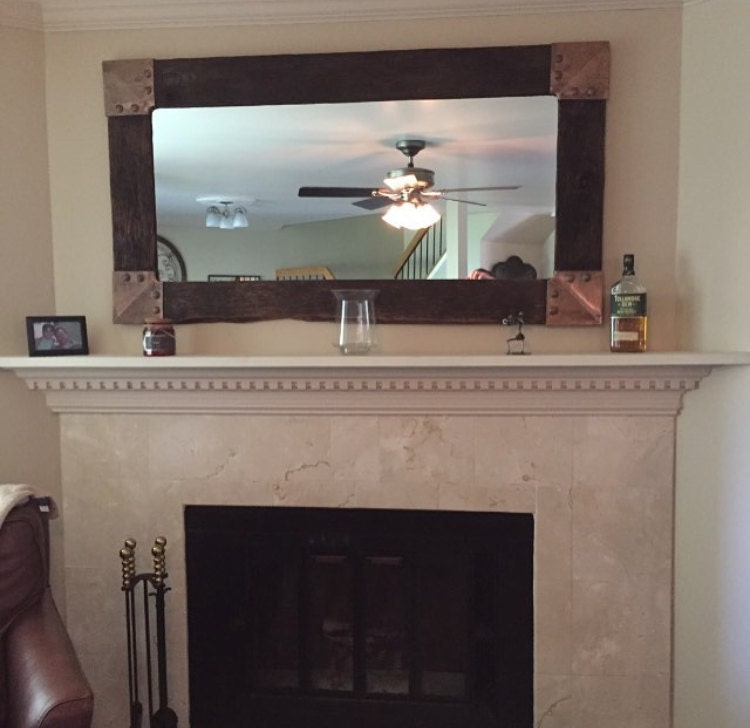 Reclaimed wood and copper mirror for above the mantle.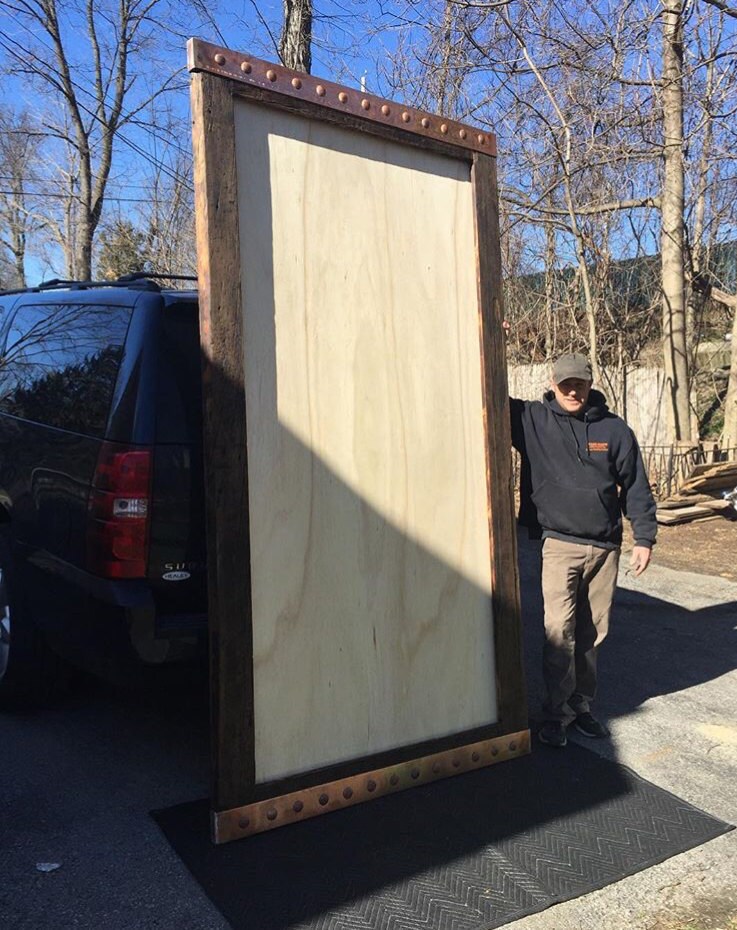 Mirror frame with copper accents in a giant, custom size.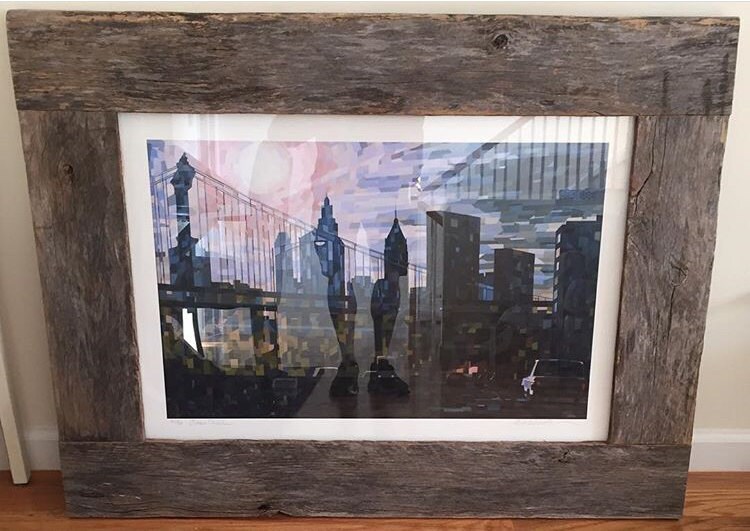 Art frame made from reclaimed wood to fit a customer's print.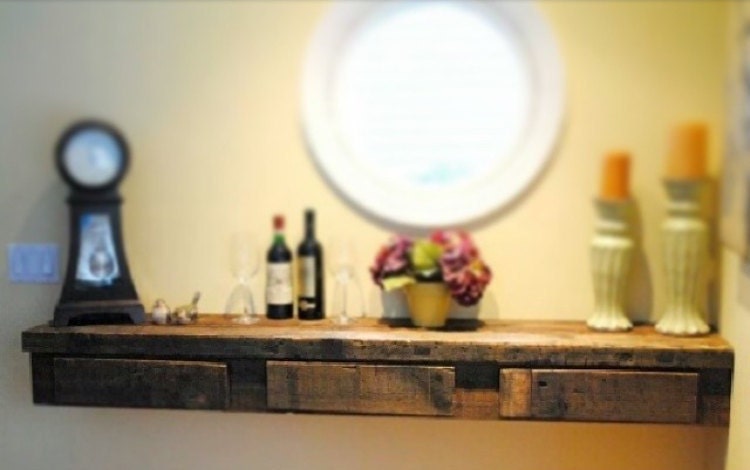 This floating shelf with drawers was designed by the customer to be used for hors d'oeurves.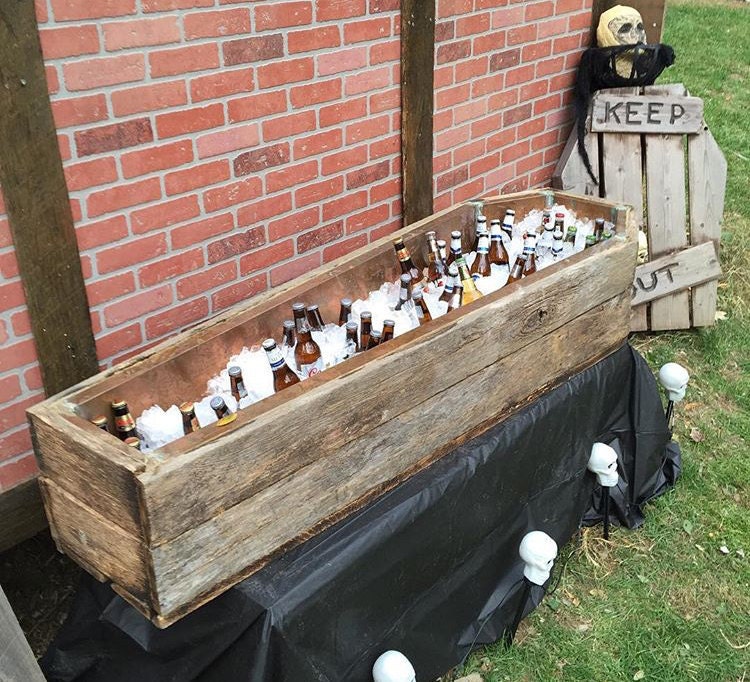 What Halloween party would be complete without a custom-made cooler? This one is fully insulated and copper-lined.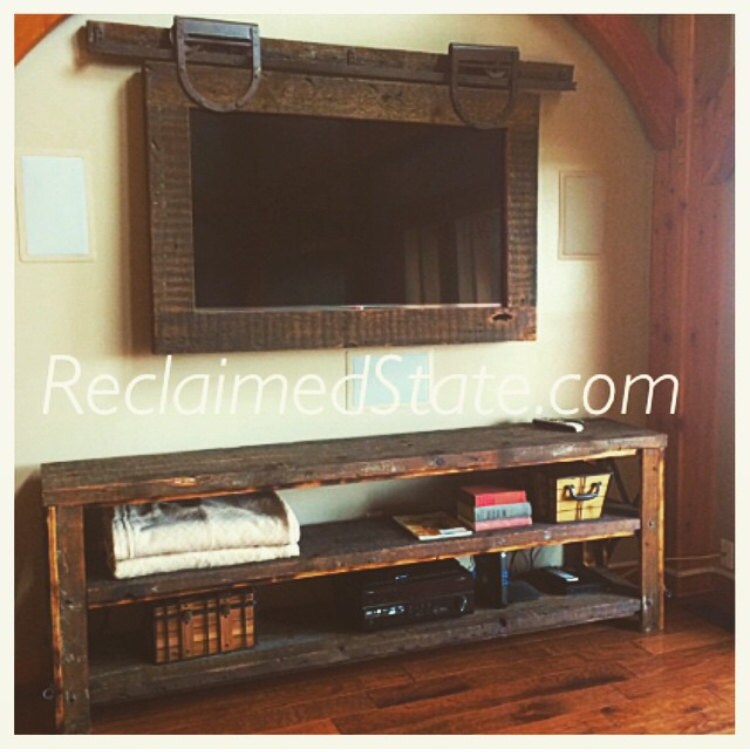 This TV frame and console table were made to coordinate for a perfect look.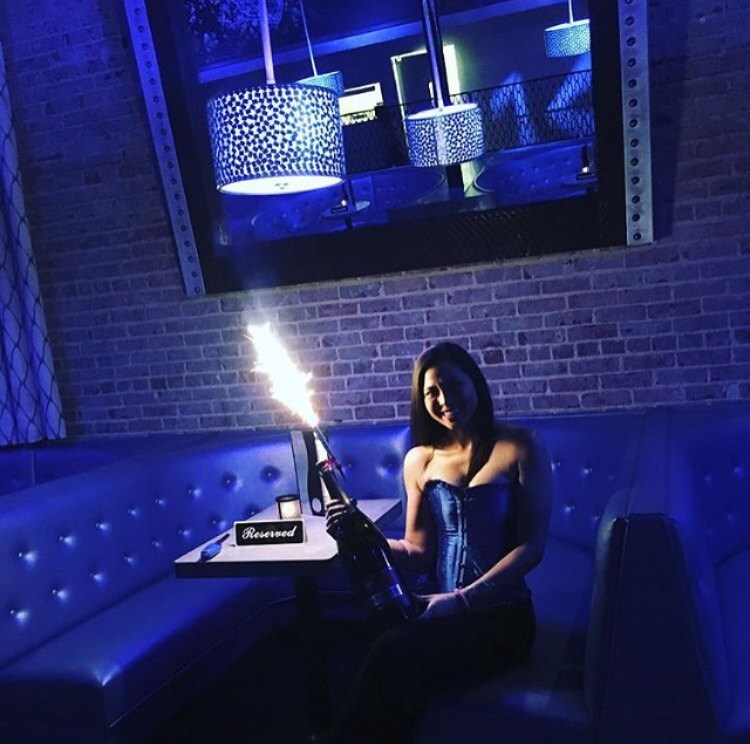 This huge mirror is actually one of two that were made for a lounge/restaurant.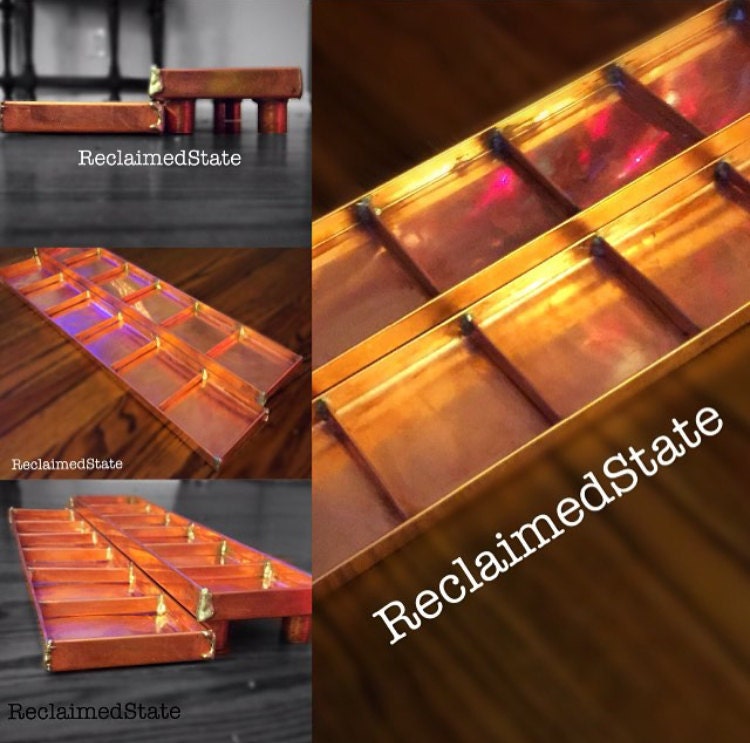 Copper trays that were custom designed to hold jewelry and charms for a store display.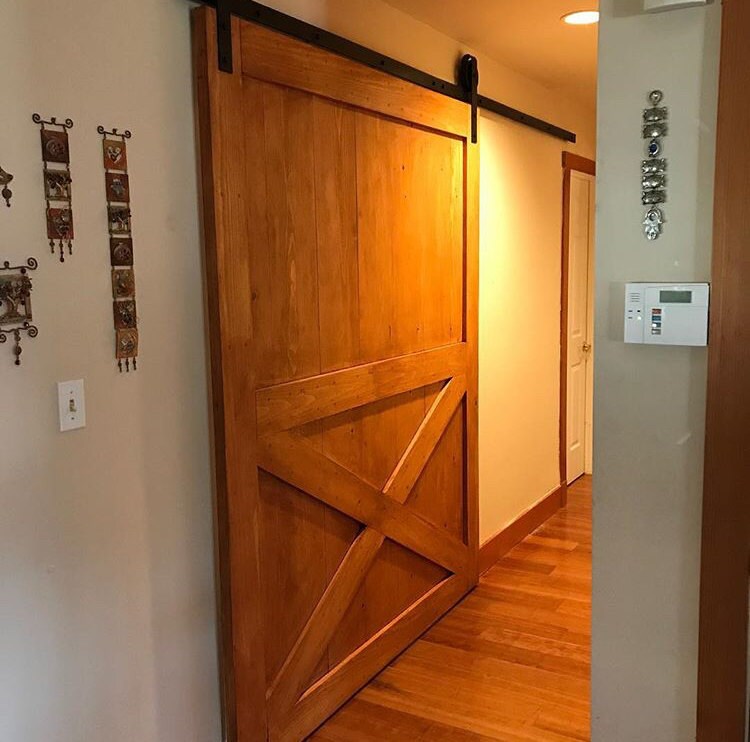 Custom built and installed sliding barn-style door.