Here we are… January 2018.  To say that 2017 was a tough year for us, both personally and professionally, would be an understatement.  I, for one, am happy to say "goodbye" to 2017 and take this opportunity of a fresh, new year to make a fresh, new start.  That which doesn't kill you makes you stronger, right? 
So, here's what we're doing to help make 2018 a better year: We have several 
new projects already in progress.  We're pretty excited about them, too! We're working on a custom TV frame and it's getting close to being ready to ship. For this build, we're using antique barn-door hardware for a rustic look.  We're also working on some barn-style interior doors for our customer's home with modern hardware for an updated look and for its functionality, along with some custom floating shelves.  It's great to work with local customers so we can help with the installation for a completely customized experience.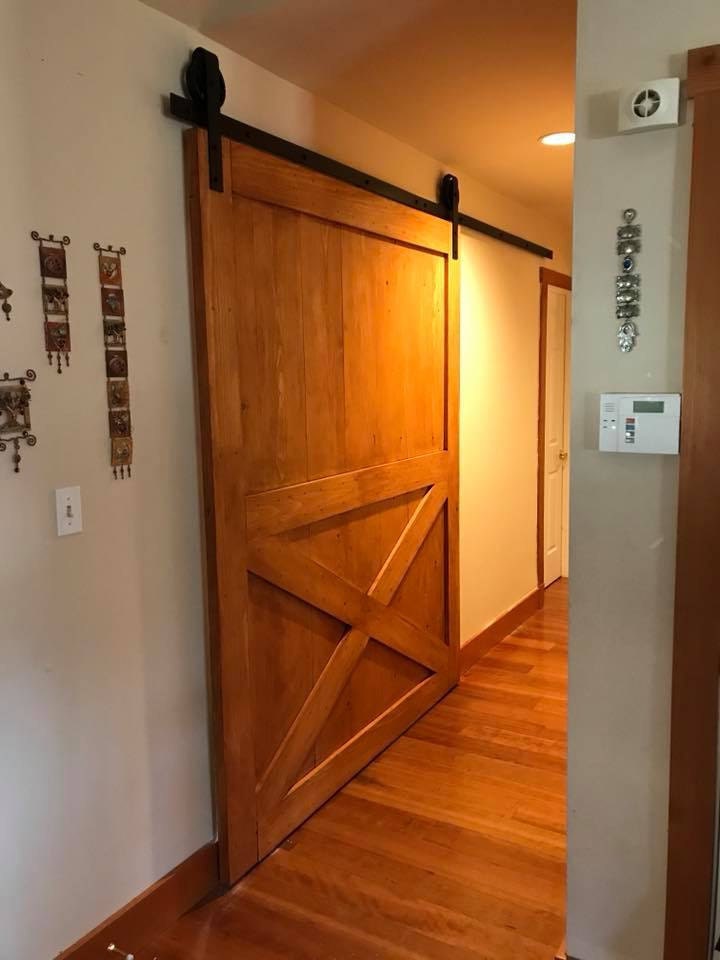 The TV frame is one of our most popular products, so we decided to offer more options! Our original barn-door style tv frame is made from reclaimed wood with authentic vintage barn-door hardware.  Anyone who has sourced reclaimed and/or vintage materials knows that it can get quite pricey.  While we love the look and authenticity it creates, we do understand that not everyone has the budget for it.  We are designing more versions of the TV frame to not only be more budget friendly, but also to appeal to other styles.  We are offering a plain wood frame stained in the color of your choice.  Another theme we are excited about is our Coastal/Nautical theme, which features a light wood stain to mimic the look of sun-bleached driftwood, fishing net, seashells, a wooden oar, and some nautical rope. It's great for anyone who has a beach house or anyone who wishes they did! (I know I wish I had one!) In addition to the original barn-door style, we are now offering a barn-door style TV frame made with more modern materials and a more budget-friendly price tag! And, as always, we love to create custom design for our customers.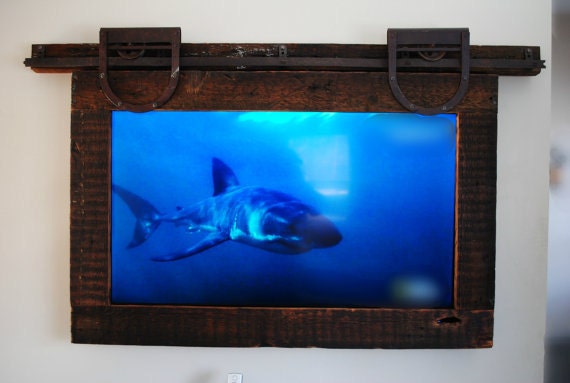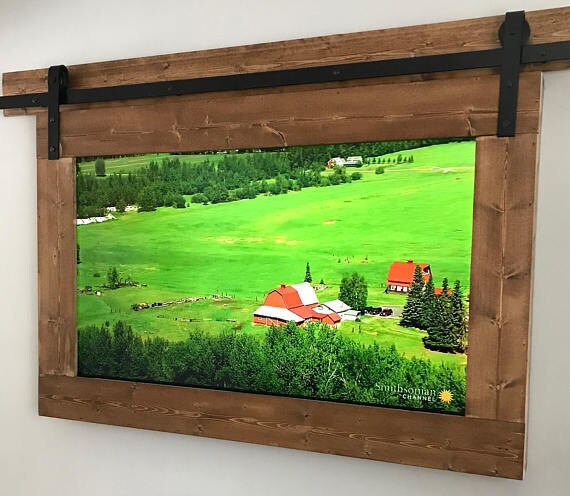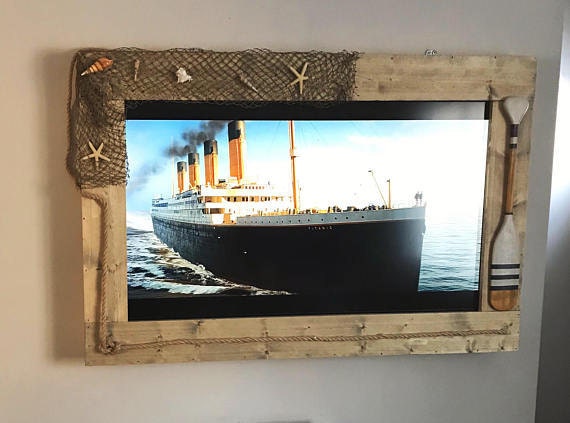 Our goal for this year is to really broaden our product offering and expand into more styles and price points.  We'll be looking for inspiration everywhere because you never know when or where it will strike! We hope you check back with us often to see what's new. 
On a personal goal level, we're also trying to tackle all those little home improvement projects in our own home that seem to always get pushed to the back burner.  First on the list: drywall repair.  Our kids have "left their mark" all around the house.  I often call my kids "the destroyers of all things."  For being so little, they sure create some big damage! Hopefully, just by putting all of this down on paper (or on screen!), we will inspire ourselves to reach our goals and beyond; and maybe inspire you to do the same! Here's to making 2018 the best year yet!